How much does it cost to have a carpet professionally cleaned?
How much does it cost to have a carpet professionally cleaned?
So just How much does it cost to have a carpet professionally cleaned? Well this does depend on a few factors but locally you should be looking at paying around £45 – £55 for the 1st room then £35 per room there after.
Sometimes vacuuming the carpets alone is just not good enough, unless you have a pretty powerful carpet cleaning machine yourself you will never achieve the back to new look, smell and feel.
And if you've got kids and pets and quite a few people living in the household – well there are going to be spillages and accidents that stain the carpet and due to high traffic it could possibly make your carpets look prematurely tired and just dirty.
If carpets were not professionally cleaned with professional equipment, all carpets look a little tired and old and are in desperate need of replacement or buying and re-fitting the carpets may be a good idea. However, before you rush out and end up spending a lot of money on buying brand new carpets, beading, nails, nail grips, hire carpet fitters and go through the hassle and stress, money can be saved by calling in some professional carpet cleaners. The resulting deep carpet clean can be quite astonishing, giving your carpets an entirely new lease of life.
Over the years, as a carpet cleaning company we have saved landlords and property owners thousands of pounds! How? by simply recommending they have the carpets professionally cleaned rather than replacing with brand new carpets.
All have agreed it was probably the best decision they have made, getting their carpets professional cleaned by a professional carpet cleaning company.
Average Carpet Cleaning Costs
It doesn't cost as much as you might think to have a carpet professionally cleaned, and though you might want to only clean a couple of rooms a lot of Carpet cleaning companies have excellent deals when it comes to cleaning the entire house.  Look out for these deals on social media the majority of carpet cleaning companies post the best deals to social media.
Alternatively you could look in to hiring a carpet cleaning machine yourself however by the time you've hired a machine, bought shampoo and spent a lot of your personal time cleaning, it almost makes sense to pay a little more to hire a local carpet cleaning company whilst you put your feet up with a lovely cuppa.
Other Cost To Consider
When you're booking professional carpet cleaners, there are a few important points to remember if you want to avoid unexpected costs.
Minimum Charges
For most carpet cleaning companies, it's not worthwhile cleaning a single room. As such there's often a minimum charge applied which averages out at around £45 to £50. It's much better and cheaper overall to get your whole house cleaned in one go than to hire carpet cleaners for individual rooms.
Stubborn Stains
You'll probably find that stubborn carpet and upholstery stains require a lot more work to remove and, therefore can cost a little bit more. When you're gathering quotes, be sure to mention particular stains (red wine or paint, chocolate for example) that might be harder to get out.
Furniture Removal
Carpet cleaning firms will not be expecting to remove furniture from a room. If they turn up and are unable to start cleaning because a room needs clearing they are likely to charge more. In some cases, they won't move the furniture at all and will clean around. Before booking a carpet cleaning service, be sure to ask about this.
Simply Carpet Cleaning is your trusted and professional local carpet cleaning company offering hassle free upholstery and carpet cleaning services, they also offer professional Gutter Cleaning Service. If you are looking for a trusted carpet cleaning company, then call Simply Carpet Cleaning Now!!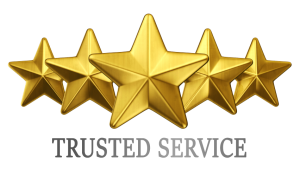 Check-out our fantastic reviews on Google 4.9 out of 5.0 with 43 reviews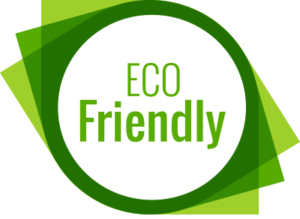 We hope you enjoyed our How much does it cost to have a carpet professionally cleaned? guide if so please consider sharing it really helps us out !